News 2007
10-11-2007
Gaia's puppies are going to: Belgium and the Netherlands.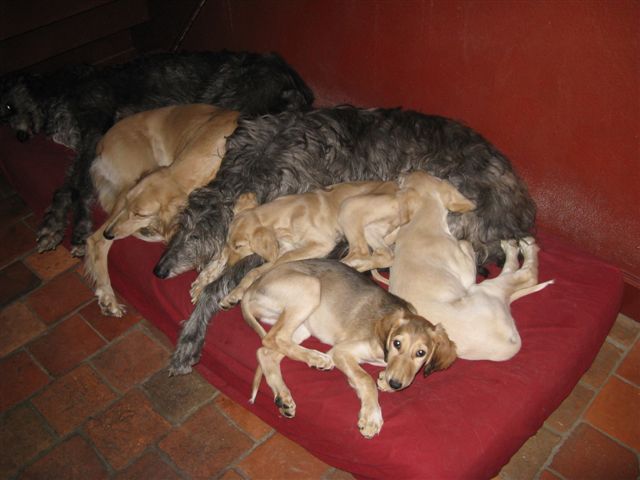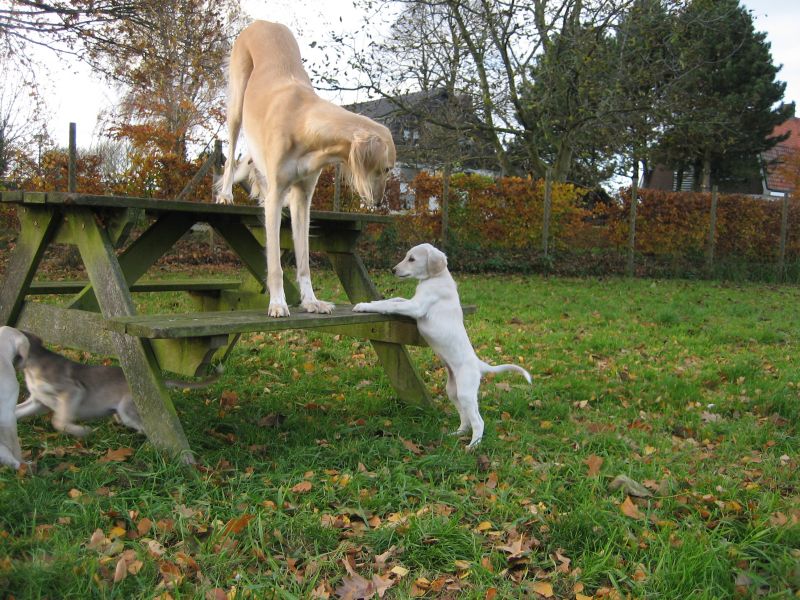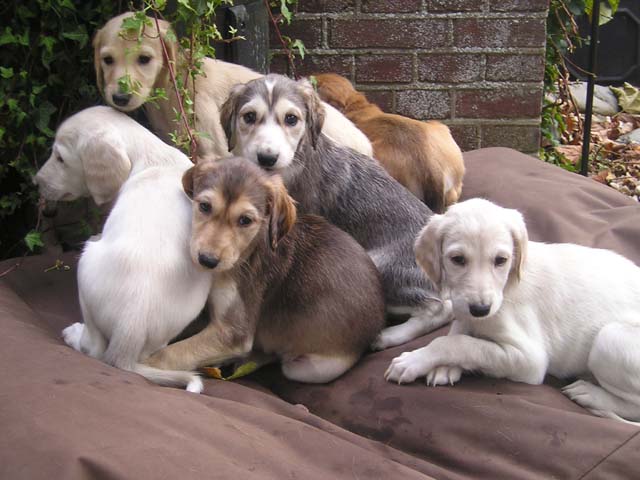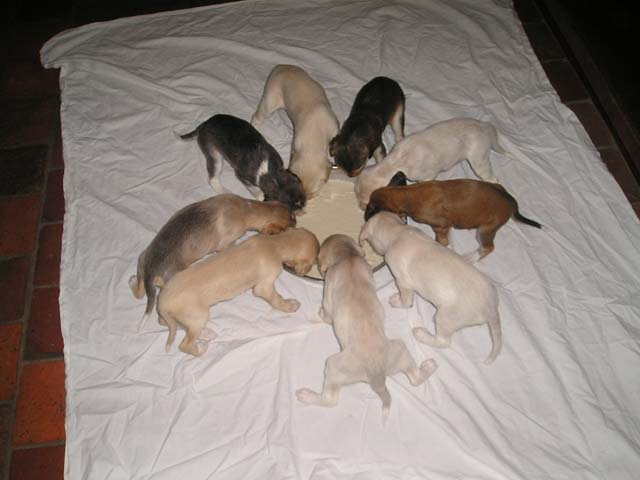 ---
14-10-2007
Galifa's puppies are going all over the world: America, Sweden, France, Germany and Switzerland.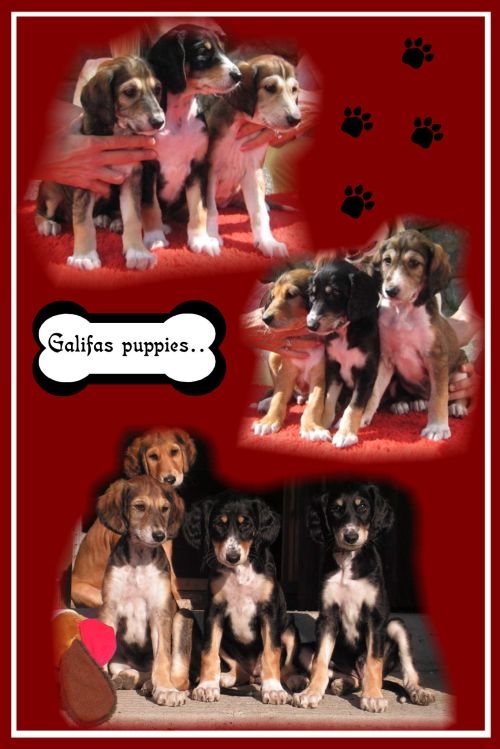 ---
16-09-2007
As breeder of the dam of this litter. I made a trip to Switzerland to have a look at the pups. I was very content with all of them and it was a pleasure to see them. They are so sweet and lovely. I felt really happy and looked at them for hours.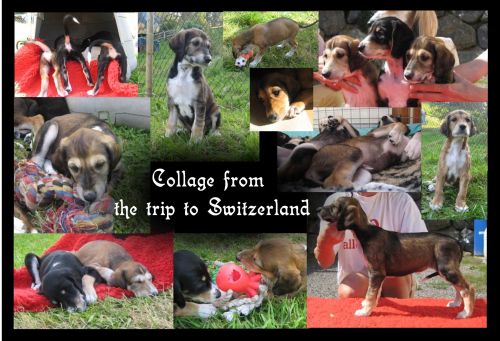 ---
16-09-2007
Today Gaia had 9 beautiful puppies. Two boys and seven girls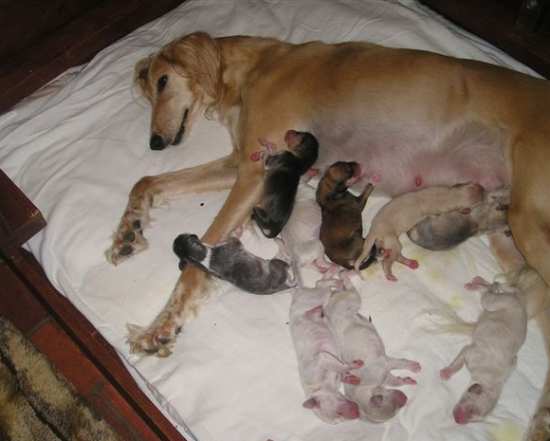 ---
10-09-2007
Godeliefje's Birthday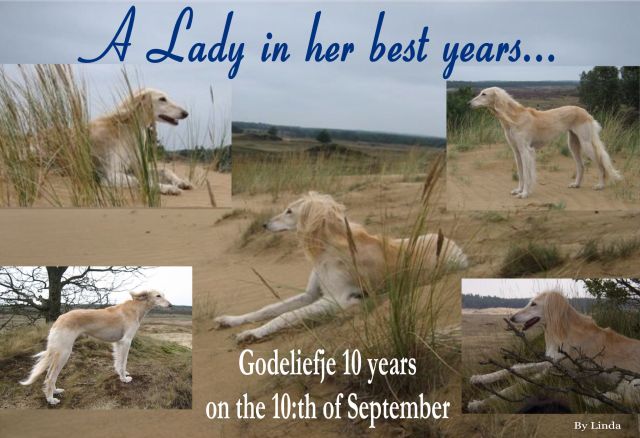 ---
04-09-2007
New pictures on Galifa's page

New pictures on Gaia's page

---
09-08-2007
Mid of September 'Godeliefje' expects grandchildren in Holland of her daughter Gaia.
Ch. Gaia Gratia El Gisou
Dutch Champion
Dutch Clubwinner 2007
and
Multi Ch. Al-Shên Qawii Al Kabiir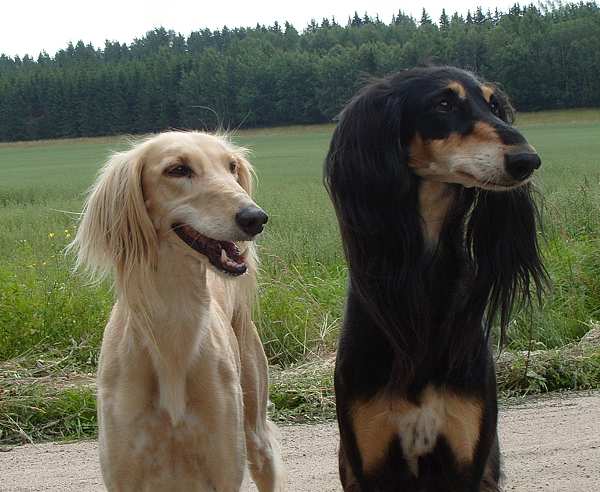 ---
08-08-2007
Galifa gave birth to three boys and three girls.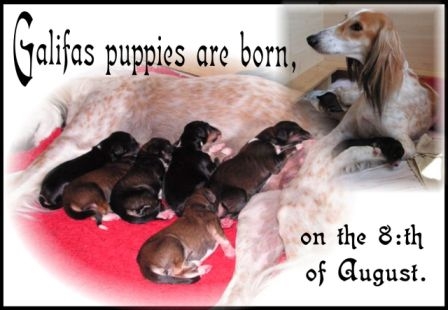 ---
03-07-2007
Beginning of August 'Godeliefje' expects grandchildren in Switzerland of her daughter Galifa
Multi Ch. Galifa El Gisou
Int./Swiss/German VDH/Lux./Lux. Junior Champion/Amsterdam Winner 2005/Rheinland-Pfalz-Sieger 2005
and
Ch. Emaan Inshallah Al Asmaanii
Swedish Champion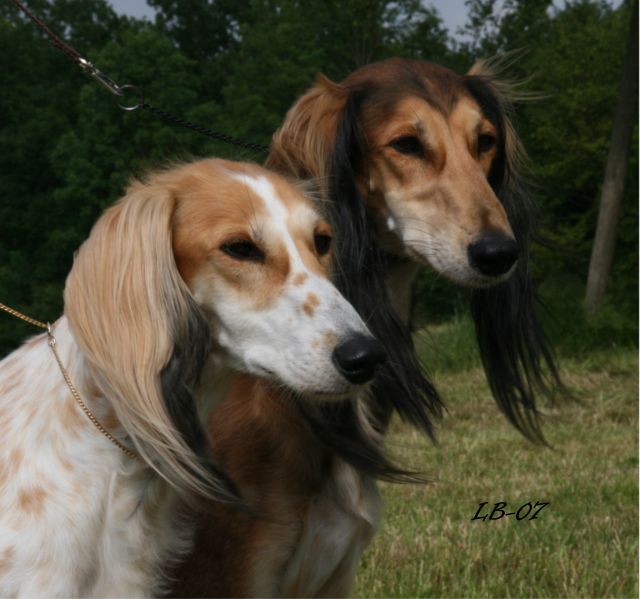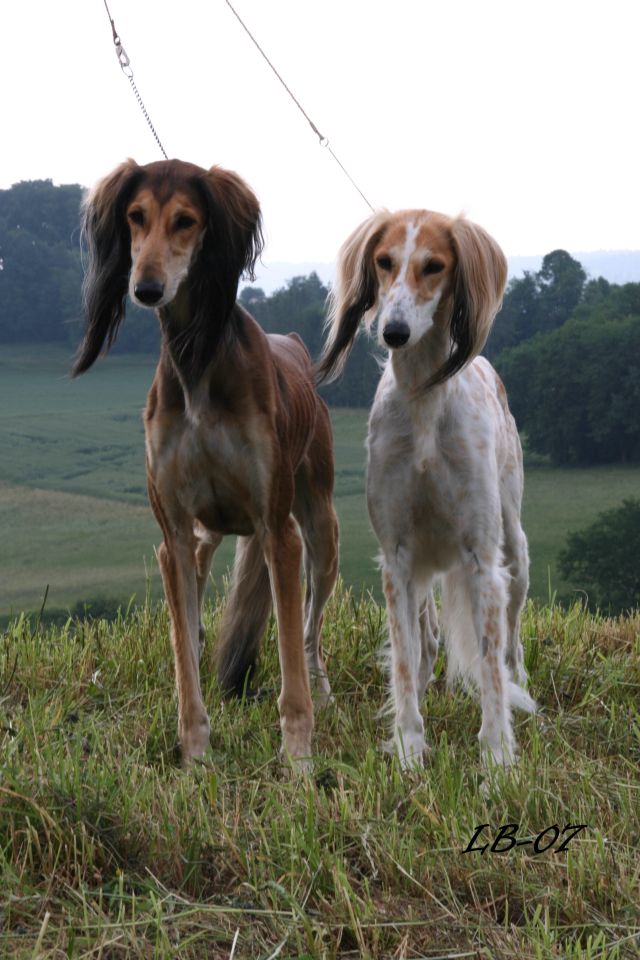 ---
23-05-2007 Clubshow St.Oedenrode (NL)
Gaia Gratia El Gisou
1st Excellent, double CAC, BOB, BIS2, Dutch Champion and Dutch Clubwinner 2007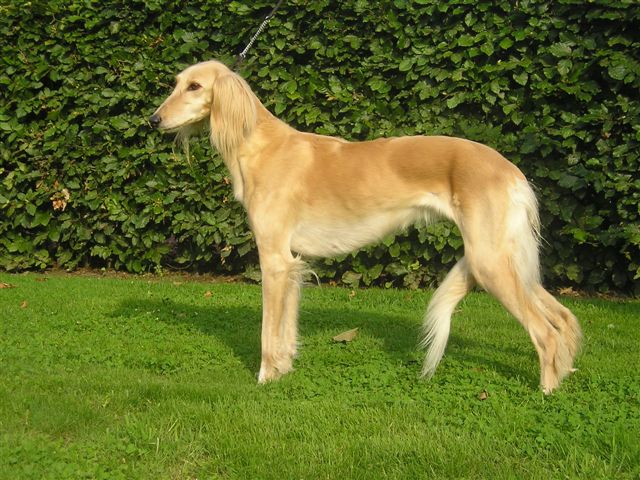 ---
12-05-2007
Galifa and Gaia are planned to be mated in June by two top males in Sweden.
---
21-04-2007 Goes(NL)
Gaia Gratia El Gisou 1st Excellent rCAC,CACIB.
---
8-2-2007
New pictures.
Ghaazi and Fahim are still living very happily together on their estate. They are not shown,as the owners don't like that. These salukis are of great quality.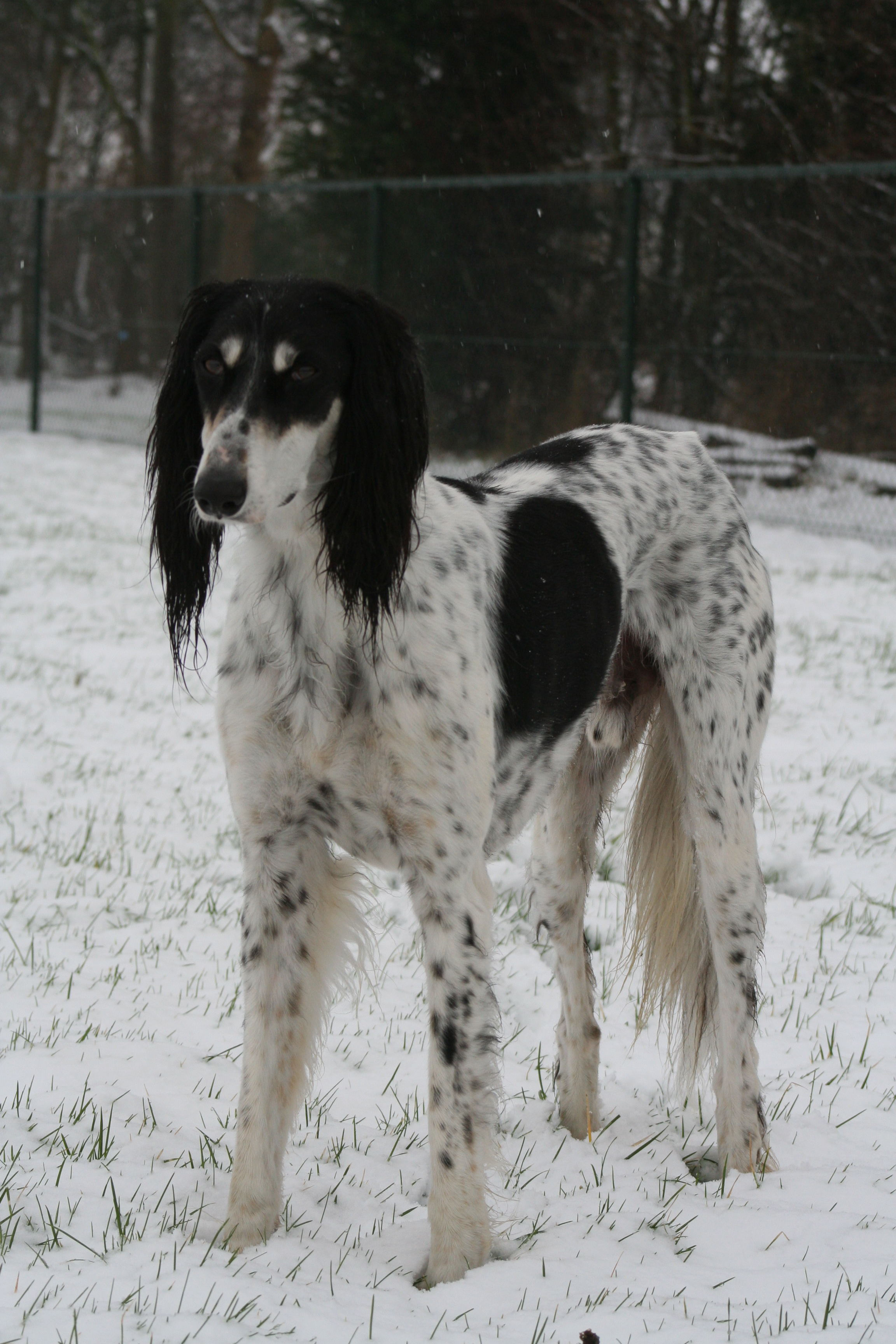 Ghaazi Reza El Gisou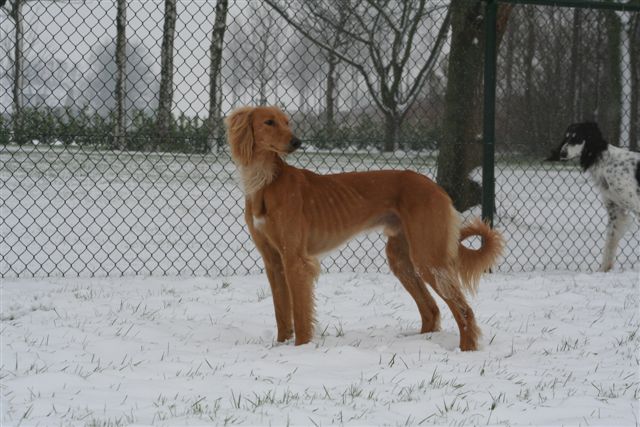 Kirman Vikram El Gisou